Gardner Gives
Gardner not only builds physical spaces, but we are also part of building up the communities we serve through active community involvement, board service and philanthropy. We support organizations that promote physical and emotional well-being, education, the arts, environment and public policy.
"We are here to work in the community and try to do good. It's our obligation and our duty to create a better place, a better community, a better world for future generations."
— Christian Gardner, CEO
GUADALUPE SCHOOL
Mark Murdoch, a partner at Gardner, reads with students at the Guadalupe School in Utah's Rose Park neighborhood. The school is focused on literacy for students of Hispanic and Latino heritage.
INTERMOUNTAIN KEM C. GARDNER PATIENT TRANSFORMATION CENTER
From cancer research to early childhood mental health to the Intermountain Kem C. Gardner Patient Transformation Center, health care is a focus of Gardner Group's philanthropy.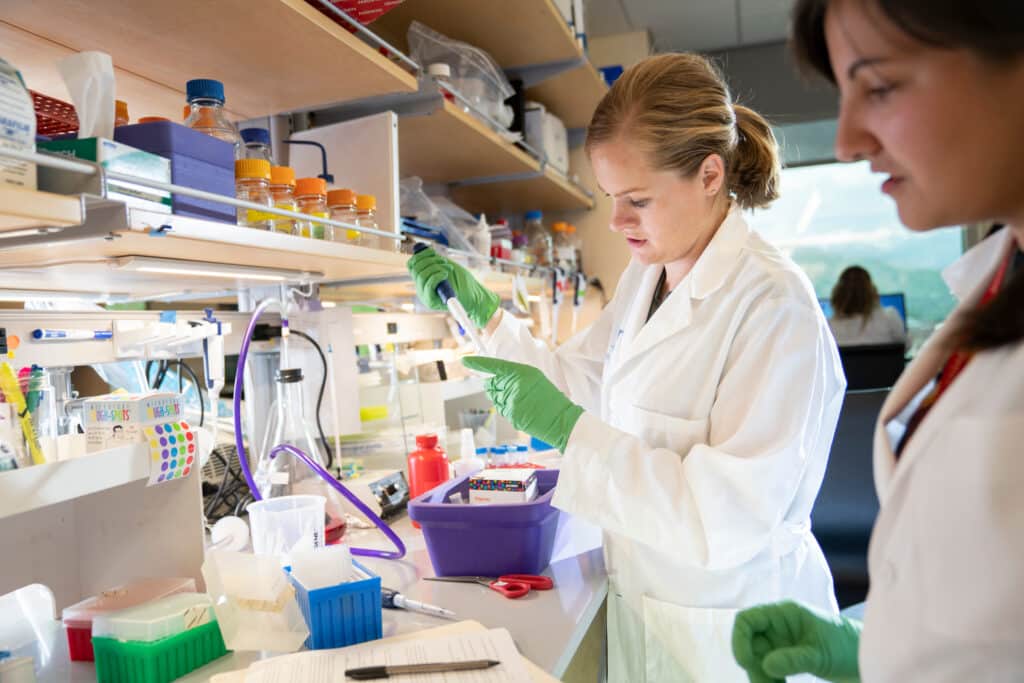 HIGHER EDUCATION SCHOLARSHIPS
From Boise State to the higher education institutions in Utah, we support many scholarship programs.
UNIVERSITY OF UTAH
The Gardner family has sponsored several buildings including the Kem and Carolyn Gardner Commons and the Kem C. Gardner Policy Institute at the University of Utah.
HOMELESS RESOURCE CENTERS
Gardner helped build three homeless resource centers in Salt Lake City, which provide meals, lodging and social service for those experiencing unfortunate circumstances.
SUSTAINABILITY
Clean air, clean energy and preservation of historic places and open spaces are priorities for the Gardner Group.
Gardner gives throughout our communities
We support organizations that promote physical and emotional well-being, education, the arts, environment and public policy.
ARTS
Utah Symphony
Utah Valley University Concert Hall
Mormon Art


HEALTH
Intermountain Health
Diabetes Association
Huntsman Cancer Institute
Primary Promise Campaign
Huntsman Mental Health
The Children's Center
Ann Romney MS
Charity Vision
St. Luke's Hospital

EDUCATION
K-12 school sponsorships
Ron McBride Foundation
Idaho Business for Education

HIGHER EDUCATION
Salt Lake Community College Scholarships
Weber State University Scholarships
Boise State University Scholarships
University of Utah

Kem C. Gardner Policy Institute
Honors College
Washington D.C. intern housing
Music Chair Ellen Barnes chamber choir
Basketball facility

ENVIRONMENT
UCAIR
Utah Clean Energy
Teton Park Foundation
Forever Zions National Park
Utah Land Conservancy
Idaho Business for Outdoors

COMMUNITY
United Way of Salt Lake
United Way of Treasure Valley
Chambers of Commerce
Economic Development Corporation of Utah (EDCU)
Utah Days of '47 Rodeo
The Homeless Resource Center
Utah Youth Village foster care
Family Promise of Ogden, homeless shelter
Ronald McDonald House
Boise Chamber of Commerce
Boys & Girls Club
Faces of Hope Victim Center
Women's and Children Alliance: Domestic Violence Support
Idaho Food Bank
Boise Pride
Ada County Highway District
Boise Valley Economic Partnership (BVEP)

Connect with one of our experts to discuss how your building can help achieve your company's ESG milestones.